Fiber Optics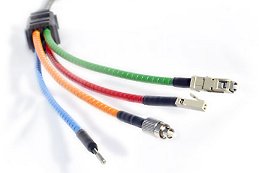 Apachi uses the latest technology for splicing and terminating. We have multi-mode and single-mode OTDR's for full trace documentation and troubleshooting. Our fusion splice machines are core alignment with a typical .02 db loss. We can supply anaerobic, hot melt, or unicam connectivity.

We have been doing fiber optic work for CLEC's, the City Of Cincinnati, and others for several years now. You can see our work in hundreds of buildings around the tri-state. Odds are; you may be using fiber we installed right now.

If you need help with the design of a new optical network, or are having trouble with an existing one, trust the experienced staff at Apachi Networks to help.